Why local is better, faster and more competitive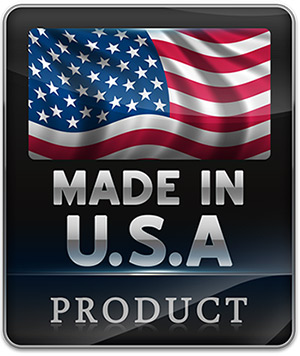 Engineers and purchasers in industries with small plastic parts needs may, at some point, have to decide between using an onshore or an offshore vendor. With the right full-service small plastic parts specialists in the United States, you can benefit from American-made quality, with more competitive pricing and on-demand timing – essentials that off-shore parts producers just can't match.
Look you in the eye collaboration
Sure we all have the latest platform for virtual interaction on the way to developing a new product or addressing a design revision. When problems arise or the unanticipated happens "across-town" access is invaluable in immediately addressing your important issue.
American-made Innovation
Safety regulations, quality control and industry certifications make U.S.-made plastic parts the best choice for purchasers or engineers in search of a reliable solution rather than just a quick fix. Overseas manufacturers cut corners in quality and in safety – important elements that you can't afford to lose when it comes to your small plastic parts. You need quality-focused specialists with a wealth of innovative expertise to create your unique small parts.
Start-to-Finish Service
If you have a pressing small part need but only a vague idea of the solution you want, you need to work with knowledgeable specialists. By choosing local, you can be a part of the process, especially if your vendor is a highly reliable part of the team, there to help you from start to finish. Your product is made in steps; so your vendor should take you through parts consultations, design assistance, prototyping and finally production. With the right choice you can receive personalized and localized customer service throughout the entire process.
Affordable Pricing
Few suppliers are like Tri-Tech Tool & Design executing production runs from the molds created for their customers. This means that your tooling can be managed in-house for virtually no cost. Amortized tooling helps bring the costs of production down to zero, so you don't have to worry about tooling in the future.
On-demand Parts
The right onshore precision injection specialist can have your parts to you in days, not weeks. In case of emergencies or miscalculations, offshore or out-of-the-region molders can't help you get the parts to the shop floor in time for tomorrow's production run. Using an local solution – especially an invested, experience-rich solution – means that you have the dependability of getting your parts as quickly as you need them, avoiding overseas shipping errors and delays.
Tri-Tech Tool & Design – designs, engineers and produces precision small plastic parts and assemblies for clients in industries from fluid handling and packaging, to electronics and medical equipment. We have been in the plastic parts business for more than 30 years, and we form partnerships with our clients to help them get the most out of our expertise. Contact us to find out how you can get American-made quality at globally competitive pricing.